This week finds me in Glasgow - and a very fine place indeed it is.
Working as a new-media facilitator (mostly for sound-based projects) for 10 artists, activists, social scientists and others. This is being run as an intensive 7 day workshop over 3 floors of the very new and very fine Center of Contemporary Arts, based right in the center of Glasgow.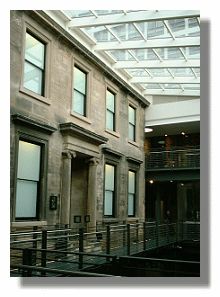 Updates on the work in progress to follow - along with some street-observations - plus the odd photo ..
More later .